u

blue

plus
uBlue è un dispositivo intelligente e multifunzione che integra sistemi di controllo accessi, antintrusione, videosorveglianza e video citofonia.


uBlue Plus espande le capacità del sistema uBlue, con spazio disco e capacità di calcolo aggiuntivi dedicati alla videosorveglianza.


Progettato per garantire una facile espandibilità di installazioni esistenti, garantisce uno scaling lineare del sistema NVR.
Details
uBlue Plus has a CPU module based on x86 – 64bit architecture with high computing performance, which makes it ideal for handling additional HD video streams.


Features high power PoE gigabit/ethernet connection ports capable of powering up to 100 watts of load


The expansion unit integrates highly redundant disk space for video storage of up to 200 days of recording


uBlue Plus has an integrated UPS system that guarantees service continuity and uptime of all connected devices in the event of a power failure


Technical

features
VIDEOSURVEILLANCE:
Integrated switch for connecting PoE cameras and integrated UPS system;
Possibility of recording on alarm circuit or continuously (h24);
Integrated 10TB RAID 5 HDD for storing video streams;


ALL OTHER ITEMS:
Discharge Control Backup Battery;
Terminal port;
4 SATA 3 Gbps; ports
1 Gigabit ethernet; uplink port
16 PoE ports for a total of 96 watts;
1 power port;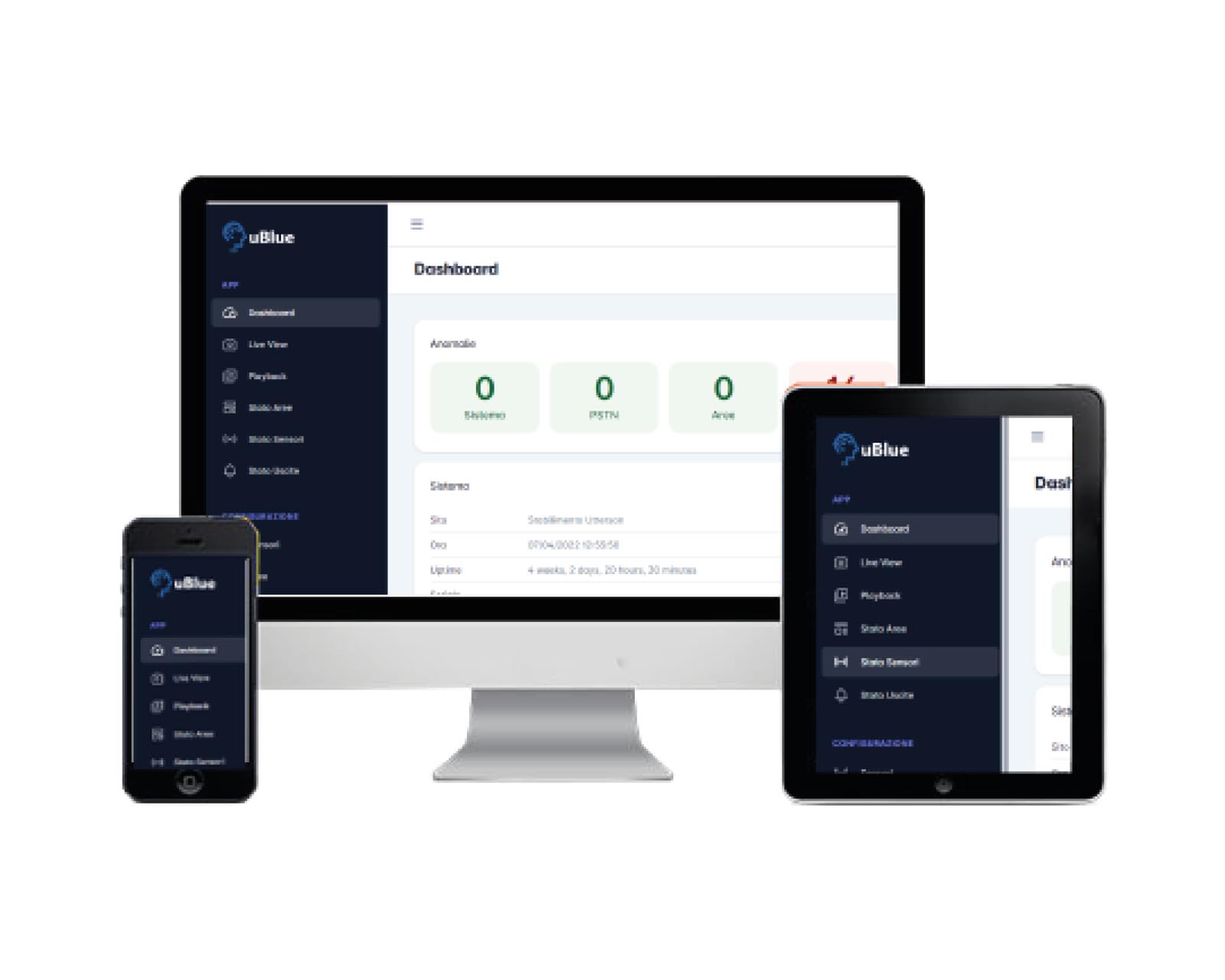 Remote


control


interface
All its features are accessible through a comfortable responsive web interface:


The device integrates and manages a series of services through the Hardware and FirmWare designed for the purpose.

It can be integrated with Client applications on Personal Computers and portable devices: smartphones, tablets and dedicated APPs.